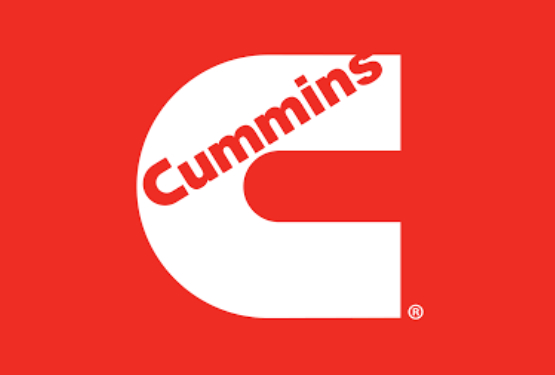 POWER YOUR WORLD
About Cummins
Cummins Inc., a global technology leader, is a corporation of complementary business segments that designs, manufactures, distributes and services a broad portfolio of power solutions. The company's products range from diesel and natural gas engines to hybrid and electric platforms, as well as related technologies, including transmissions, battery systems, fuel systems, controls, air handling, filtration, emission solutions, and power generation systems.
Headquartered in Columbus, Indiana (U.S.), since its founding in 1919, Cummins employs approximately 62,600 people committed to powering a more prosperous world through three global corporate responsibility priorities critical to healthy communities: education, environment and equality of opportunity.
Cummins serves customers in approximately 190 countries and territories through a network of approximately 600 company-owned and independent distributor locations, and over 7,600 dealer locations.
POWER YOUR WORLD
Why Cummins ?
Cummins Power Generation matches the right generator set, transfer and control technologies
 to power a client's needs. With pre-integrated onsite power systems, all the components are designed to work together as a whole. Especially when you need generator power 24 hours a day,
it is important to pick a product known for its reliability and long life. Cummins Power Generation generators are known to run almost twice the number of hours, i.e. time before overhaul, compared to most of its competitors.
Rapid Product Availability
Proven Reliability and Low Life-Cycle Cost
High Efficiency and Operational Flexibility
High Quality Electrical Performance
Established Service, Fuel Supply Infrastructure
OUR AMAZING TECHNOLOGY
Cummins Power Generation
TPL's diesel–powered generator sets ranging from 7.2kVA to 3350 kVA are suitable for either standby/emergency power, continuous or prime power applications. TPL, supported by its team of experienced engineering team and Cummins factory trained technicians, is the market leader in the diesel generator business in Sri Lanka.
TPL boasts of an experienced workforce with integrated professional and technical skills to service client needs, to take its customers from the initial load survey to installation, servicing and maintenance.
Media
Improve the quality of people's lives with
innovative solutions for power and movement
CUMMINS TECHNOLOGY
Cummins Marine
Founded in 1919, Cummins Inc. has a long history powering marine applications. Today, Cummins provide products and services across a range of commercial, government and recreational marine applications globally.
CUMMINS TECHNOLOGY
TPL Sri Lanka - Cummins Division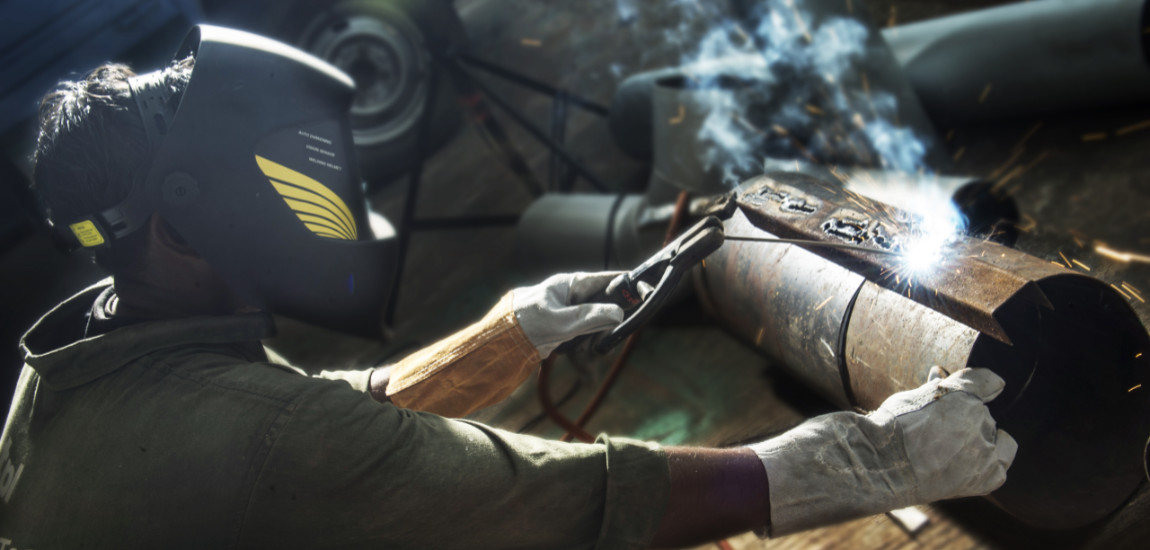 TPL takes pride in its over 25-year relationship with Cummins Inc. Supported by its team of experienced engineers and Cummins factory trained technicians, TPL is the market leader in the diesel generator industry in Sri Lanka.
TPL's Head Office, Workshop, Parts Centre, Noise Treatment Area, Test Cell, and Cummins Certified Training Centre are located in Malabe, Sri Lanka.
CUMMINS TECHNOLOGY
TPL Maldives Cummins Division
Trade Promoters Limited (TPL) was appointed autho-rized distributor for Cummins Inc. in the Republic of Maldives effective April 2019, in addition to its over 25-year role as the distributor for Cummins Inc. in Sri Lanka. The distributorship in the Maldives covers Cummins' full product line of diesel engines, diesel generating sets and related components, and Fleetguard Filtration prod- ucts.
TPL is already familiar with the Maldives, having supplied and installed Cummins generator sets at sever- al resorts over the last few years. TPL is currently working on Cummins prime power generator installations at three new 5-star hotels in the Maldives which are sched-uled for completion by early 2020, and also supplying generators to Fenaka Corporation to ensure the Maldives' island communities have a secure and reliable supply of electricity.
Our Head Office, Parts Warehouse and Service Work- shop will be located in Hulhumale' and ready for occupation shortly.
CUMMINS TECHNOLOGY
Cummins Spare Parts & Fleetguard Filters
It is important to ensure that your equipment continues performing at optimal levels while maintaining minimum downtime and maintenance costs. TPL is committed to helping you achieve this goal. Together, we will make sure that your equipment remains productive for years to come.
We supply only genuine Cummins spare parts backed by a 1-year Cummins warranty, and genuine Fleetguard filters which will enhance the performance of your products and time between services
We are the only entity in Sri Lanka & Maldives to carry out warranty repairs on all Cummins products
We maintain ex-stock of parts & filters at the TPL parts warehouse
Backed by Professional & Well-experienced Technical Marketing Team empowered with Cummins Training
Door to door Delivery service for parts and filter orders
Products
Major components such as pistons, liners, engine bearings, inlet and exhaust valves and gasket kits to name a few. We stock genuine Cummins spare parts for an extensive range of Cummins models operating in Sri Lanka.
Complete range of Fleetguard fuel filters, lubrication filters and air filters, together with environmentally safe coolant and coolant additives, manufactured with the latest NanoNET media technology.
Valvoline Oil
CUMMINS TECHNOLOGY
Benefits of Using Cummins Genuine Products
Optimised performance
Today's engines are more sensitive to microscopic contamination and water due to higher injection pressures and tighter tolerances. Every Fleetguard product is developed and tested in conjunction with the base engine package to ensure optimal performance by enhancing combustion and power while minimizing engine wear.
Increased Uptime
Higher power density, changes in oil formulations and exhaust gases cause higher production of soot and sludge in oil which increases engine wear. We provide the best technology for maximum filtration efficiency, minimal flow restriction, extended service intervals and optimal filter life.
Enhanced Fuel Economy
Fleetguard products maximize fuel efficiency by removing smallest contaminants; maintaining appropriate coolant flow rates, enhancing fuel lubricity, and lowering soot by 40% over the service interval. Our lightweight and smaller products, like our User-Friendly Filters, reduce fuel costs during transport.
Lower Operating Costs
When engine systems are properly maintained with Fleetguard products for normal and extended
service intervals, overall operating costs decrease, including acquisition, installation and removal, inventory, transaction and disposal costs.
Environmental Safety
Fleetguard products support customers in meeting global emission regulation standards by lowering exhaust emissions, extending service intervals and reducing hazardous waste.
CUMMINS TECHNOLOGY
Service & Repairs
WE OFFER
AFTERMARKET SUPPORT WITH FULLY TRAINED TECHNICIANS. 24/7 ON CALL BREAKDOWN ATTENDANCE
Worldwide distributors are subjected to the Cummins Excel audit, a Cummins initiative similar to ISO, to ensure that the distributor facility and the level of service provided by the distributor meet internationally accepted standards.
FULLY EQUIPPED WORKSHOP INCLUDING ALL CUMMINS SPECIAL TOOLS.
TPL's fully equipped workshop contains up to date Cummins diesel engine repair tooling for specialized repairs and major overhauls. The TPL office consists of a fully certified fuel pump and injector calibration facility in Malabe, where we repair and overhaul Cummins fuel injectors and fuel pumps.
CONTINUOUS TRAINING AND DEVELOPMENT THROUGH CUMMINS CERTIFIED TRAINING CENTERS IN SINGAPORE AND IN
SRI LANKA
The Cummins certified training facility in Malabe is equipped with live training engines and state-of-the-art simulators for engine fault diagnosis, enhancing both in-house capability and end user skills. A comprehensive technical library is available for referencing.
Read More About Spare Parts Here

With an extensive range of swing components including swing engines, cylinder heads, water pumps, fuel pumps, injectors, and turbochargers, and a fleet of field service vehicles including lifting equipment and transport vehicles, TPL is able to minimize downtime for its customers.
Cummins Service Department provides of aftermarket support services for the following segments.
Diesel generators in Sri Lanka and Maldives used for prime or standby electricity generation.
Marine Propulsion engines and marine gensets.
Rail engines.
Automotive engines used in the Container handling industry and construction industry.
TPL has over 3000 Cummins generators in the Sri Lankan market both for prime power and standby power across various market segments, with the number increasing every year.
We supply only genuine Cummins spare parts backed by a 1-year Cummins warranty, and genuine Fleetguard filters which will enhance the performance of your products and time between servicesWe are the only entity in Sri Lanka & Maldives to carry out warranty repairs on all Cummins products
CUMMINS TECHNOLOGY
Maintenance Contracts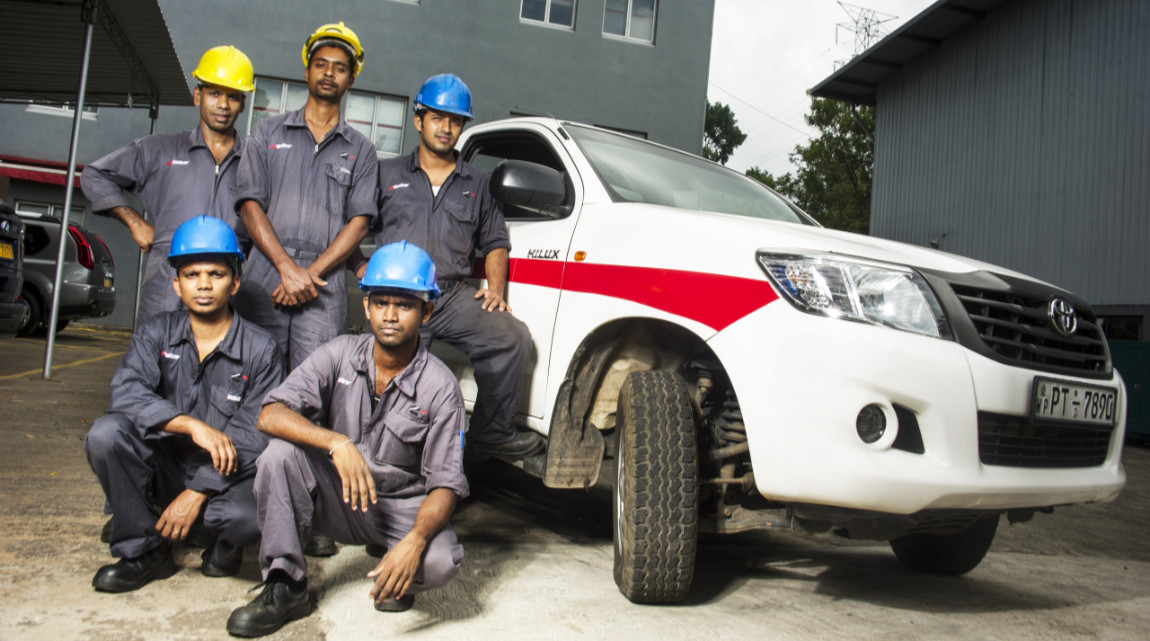 CUMMINS INC DOWNLOADS
Downloads
Minimizing Fuel Consumption and Increasing Longevity for Paralleled Generator Sets
Download .PDF