Generator price in Sri Lanka can vary depending on the brand and the features that come with these generators. When it comes to generators, the best option to go for is the Cummins. Inc company. Cummins generators can cost anywhere between 60,96,594.79 Sri Lankan Rupees to 1,95,00,000 Sri Lankan Rupees or even higher, depending on the model.
TPL is the only distributor of all Cummins Inc. products manufactured, including industrial appliances, diesel generators, construction equipment, engines, and marine functions. They are also the sole distributors of MPSystem for automatic car parking and Schindler for escalators and elevators.
If you ever need power 24 hours a day without any breaks, the Cummins generators do the job for you.
What is TPL?
Trade Promoters Limited (TPL) was founded in 1976 to become a company that provides and distributes quality engines and power solutions across Sri Lanka.
Ever since its inception, they have never unraveled from the initial promise to deliver quality products to all its customers, ensuring that they serve only top-shelf technology incorporated equipment regarding mobility and power.
Their priority is to build trust with their customers so that they can continue to grow with the people as time passes. They aim to do this by providing their customers with only the highest quality equipment so that they are durables, functional, and worth their money. With such high-quality equipment, you can rest assured that the company will bend over backward just to get you exactly what you need.
Generators for sale in Sri Lanka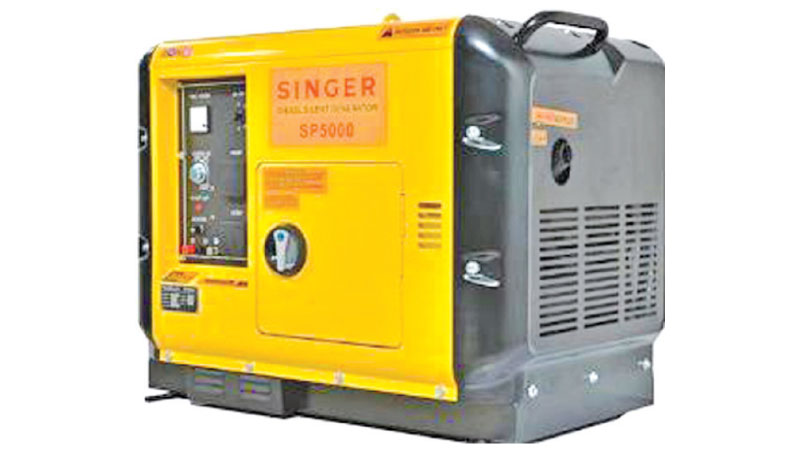 Since Cummins has already established itself as a very reliable company when it comes to generators and other related products, it is a safe bet to go for a Cummins generator if you need one.
Compared to generators from other similar companies, Cummins is known to have two times more running power as opposed to its competitors. Cummins generators are also known to have very high-quality performance, high efficiency, and a 24-hour customer support team at your beck and call.
Cummins Inc. generator sale is typically much higher than other companies because they already have a reputation for being one of the best selling and best performing generators in the market. Sri Lanka plays the role of bringing the sole producer and distributor of Cummins. Inc products, specifically generators.
As one of the most sought-after diesel generators in Sri Lanka, Cummins company is actively making a significant impact by providing power solutions to those in need. Engines and their products manufactured by Cummins are widely used for a variety of different reasons in construction, vehicle, agriculture, and industry fields.
There's nothing better than investing in an engine or equipment that doesn't drain your wallet for maintenance. Cummins generators tend to be a very lost cost when it comes to after-purchase maintenance like low-cost maintenance, with the addition of their environmentally friendly technology that controls the pollution from the exhaust.
Elevator price in Sri Lanka
At TPL, you'll find that they also provide services for purchasing as well as installing elevators and escalators from one of the top companies in the world, Schindler.
As a Swiss company, Schindler enjoys the reputation of being a pioneer in escalators and elevator manufacturing. Besides this, the company has been known to be a great innovator of modern designs and functionality packed into a piece of high-performance machinery.
They design and manufacture their own escalators, elevators, and moving walks which are all designed while keeping in mind the environmental impact they can have.
Founded in 1874, this company is pretty old and is one of the long-lasting companies that have very high and definitive credibility in the industry. It is no wonder they are the most sought-after companies when it comes to installing escalators and elevators on different construction sites.
Almost every kind of escalator and lift is manufactured and designed by this company. In Sri Lanka, TPL is the largest distributor of Schindler products. Schindler will probably go down in history for being a company powered by the latest technology and innovations, bringing functional solutions to all its customers.
Since Schindler has already established itself as a household name in the industry, it is easy to understand how architects and home improvement professionals revere the status of Schindler products in their homes, specifically for bringing up the property valuation due to these products.
What is the typical elevator price in Sri Lanka?
The lift price in Sri Lanka can vary depending on what kind of company you are planning to buy your lifts from. With more than 30 years of partnership between TPL and Schindler, it is a safe bet to say that buying Schindler products through TPL is the best choice for interested customers in Sri Lanka.
In addition to this, Schindler as a company has enjoyed good and steady growth in the country bringing in new innovative ventures for a lot of individuals and professionals in the industry. Home lift prices in Sri Lanka cost up to 5,25,000 Sri Lankan Rupees or more, depending on the type and design you prefer.
Whether it is shopping malls or office buildings, you'll find Schindler's mark in almost all the places where their products are distributed for sale. One of the main reasons for its popularity is its versatility in size and options.
Why should you choose Schindler?
True to its origin, Schindler is incorporated with Swiss technology that allows customers to enjoy the accuracy in technology when it comes to using the elevators or escalators made by Schindler.
In addition to this, the company is always looking to improve upon its existing models. Hence you will be able to enjoy the best in technology when it comes to Schindler elevators.
Above all, the main reason why anyone decides to go for Schindler products is because of their high quality and high functionality. You are definitely making your money's worth when investing in a company that offers only the best-performing products to its customers.