If you ever need a generator to aid in 24-hour power supply for your home, retail, or office space, get a Cummins generator which is regarded as one of the highest performing generators in the industry. TPL is the sole distributor of Cummins Generator Sri Lanka.
As a leader in technology, Cummins Inc. is known for producing and distributing exceptionally powered generator solutions for all your needs. One of the main reasons Cummins generators are as popular as they are in their high durability and reliability that assures quality performance.
About TPL
TPL has a long history of building a reliable and credible reputation for its distributorship of major company products such as Cummins and Schindler. Apart from TPL's hugely successful distributorship enjoyed in the country of Sri Lanka, it was also chosen to be the authorized distributor for Cummins Inc. in the Republic of Maldives in April 2019.
This new venture includes the distribution of most Cummins products, including the diesel engines, generators, Fleetguard filtration products, and other related appliances and equipment.
TPL is known for having a good set of professionals at their forefront who are designing, manufacturing, and developing new technology and helping clients reach their requirements whenever necessary. The best part about this company is that the in-house team takes care of all maintenance and servicing, so you don't have to worry about after-sales issues.
Here are some of their significant certifications through the years:
2015 Quality Management Systems: ISO 9001
ISO 9001 dictates the standard requirements that an organization should meet with their services and products for QMS, which means Quality Management System. All the requirements are set in place by a higher authority to make it possible to deliver quality products to all their customers while also being environmentally conscious.
EM1 grade certification from Construction Industry Development Authority (CIDA)
The Government of Sri Lanka founded the Construction Industry Development Authority (CIDA) to regulate the domestic Construction Industry, which includes Professionals, Contractors, and the Work Force. TPL is currently holding the EM1 grade set by this organization.
Gold level achievement at the Cummins Excel Audit (Distributor Audit by Cummins Inc)
TPL has achieved the Gold Level awarded by Cummins, a Fortune 500 corporation based in the United States of America. They design and manufacture a wide range of products like generators, engines, and filtration.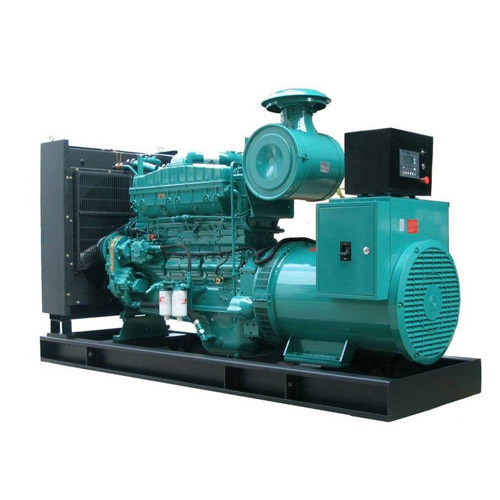 Cummins headquarters is located in Columbus, Indiana, in the United States of America. It was founded in 1919 and since has been a leader in providing power solutions to the entire world, with top-notch technology and high quality.
You'll find Cummins' influence in over 190 countries that distribute Cummins products from more than 600 different companies.
As one of the biggest distributors of Cummins generators, TPL is also a prime generator supplier in Sri Lanka. The good thing about the company is that they manufacture products that can run on both natural gas as well as diesel for fuel. Or, if you prefer electric or hybrid ones, you can also get them from Cummins.
Along with this, the company also designs and manufactures other forms of technology such as battery systems, air handling, emission solutions, fuel systems, filter atom, and transmissions.
Why choose Cummins generators Sri Lank?
The Cummins generator for sale in Sri Lanka can cost a lot of money but be aware that its performance and functionality far outweigh its costs.
Cummins Diesel generator for sale can cost anywhere from 60,96,594 to 1,95,00,000 Sri Lankan Rupees. It can cost even more depending on the generator's build and model.
Besides the fact that Cummins is a well-known company in the field of technology and power, there are many other reasons why Cummins stands out in a crowd of similar companies.
High performance generator sri lanka:
Cummins products are built to be able to withstand the test of time and perform exceptionally well even with extended use.
With many advanced features, one would expect the product to run out of optimum performance time, but Cummins generators are built to enhance user experience while ensuring you get the best performance out of your investment.
Decreased downtime:
Created with the latest technology and design, you can quickly expect Cummins generators to have the kind of durability it has. With the most advanced design, it comes as no surprise that their products serve their customers for an extended period along with optimal performance.
Fuel Economy:
There's nothing sadder than investing your money on an appliance or product only to have it cost you more money to keep it in good working condition. This is not the case with Cummins generators.
They are designed so that they consume less fuel but, at the same time, give you the best performance. Even when it comes to the diesel or hybrid models of the Cummins generators, you will find that they are designed to be as environmentally friendly as possible.
TPL dedicates its time and effort to ensure that every one of its customers gets to enjoy their investments in their products for years while also ensuring that they are in tip-top working condition. The Cummins spare parts carried by TPL can include exhaust valves, liners, pistons, inlet engine bearings, gasket kits, etc.
TPL is the only company in Sri Lanka that is authorized to produce, design, and distribute Cummins Generators in the region. Lately, they were given these same rights in the area of Maldives as well.
Since they are the only providers of Cummins Generators, it only makes sense that they are also the sole distributors of genuine cumin spare parts in the region.
Not only that, these spare parts come with their warranty period, so you never have to worry about replacing or repairing your Cummins products after purchase.
Each of these parts is meticulously designed to aid in the following ways:
Perfectly work in correspondence to your engine
Incorporate the newest technology and innovations within the machinery
Enhance the life of the product
Minute artistry display