Cummins spare parts sri lanka: As an already well-established company that produces spare parts, Cummins, Inc is easily the best option to go for if you are looking to buy generators. Unsurprisingly, the same company is also where you will find spare parts for your Cummins generator if you ever need them.
The sole distributor for all Cummins products in Sri Lanka is TPL (Trade Promoters Limited). TPL is a company that has been around for many years, making a name for itself as one of the most reliable companies that distribute high-performing, high-quality products to customers from across the globe.
TPL has a mission to enhance its customers' quality of life so they can enjoy the newest and best in technology and innovations across the globe. The company is focused on customer satisfaction and the working environment where they house some of the best professionals in the field. Their dynamic team is what makes it possible to produce appliances and engines that are powerful yet, environmentally friendly.
Hence, whenever you need good quality power products like generators, escalators, elevators, etc., look up TPL, and you'll find a great selection of the best manufacturers of these products.
All kinds of machines eventually need maintenance at the end of a few long years of use. This is natural because the wear and tear of the device can slow down its performance, requiring you to replace or repair some parts of the item to get it up and running like before.
Especially when you consider companies like Cummins, which make products like generators that have a lot of moving parts, it is a known phenomenon that you'll have to eventually take it to the experts for some repair and maintenance work.
Fortunately, Fortune 500 companies like Cummins are always ready with all kinds of bits and pieces of their products for which you might need maintenance work done. So you don't have to worry about inventing even more money on new products when your current one gets spoilt or needs repair work.
Cummins's customer service team offers periodic cleaning services as well as replacements and lubrication of the parts so that you'll always have a smooth and seamless running product for use.
Annual Maintenance Contract:
The good thing about Cummins is that customers can enter into an Annual Maintenance Contract that allows them to reduce the risk of losing money when your product gets spoilt or is in need of some repair work. You'll also save more money and enjoy more benefits as an active participant in this contract.
The team from Cummins' end will also notify you when you might need a possible checkup for your products so that they can keep the maintenance schedule running and the product can serve you better.
A range of genuine spare parts is available in stock at all times at the TPL warehouse. This company boasts itself for being the sole authority with legal rights stock spare parts for Schindler products. All these parts also come with its own warranty that assures the high quality of all their parts.
TPL also aims to minimize downtime for their customers by offering workshops that include repair tooling sets and genuine Cummins parts for all Cummins Diesel generators. It consists of an injector calibration facility, cylinder heads, a fully certified fuel pump, turbochargers, water pumps, pressure pump, and Cummins fuel injectors.
Fleet guard filters Sri Lanka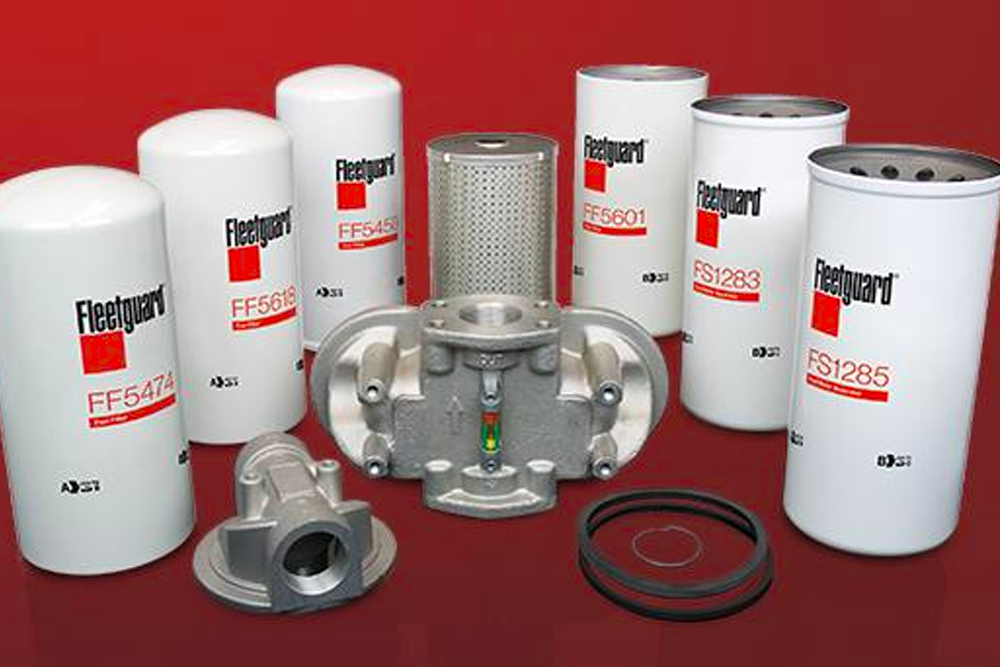 TPL believes in the right of every customer to enjoy their use of equipment and products to their full potential. It is essential to have your equipment working as it is supposed to for as long as possible while maintaining the inevitable downtime of these products and the maintenance costs that comes with prolonged use.
TPL is one of the only companies in Sri Lanka that is reputed for supplying genuine Cummins spare parts and Fleetguard filters with the addition of a 1-year warranty on these spare parts with the aim of improving the product performance between the periodic maintenance visits.
When it comes to fleetguard filters, the company houses the whole range of air filters, environmentally safe coolants and additives, Fleetguard fuel filters, and lubrication filters which are all manufactured with the most advanced NanoNET media technology.
Why choose TPL for Cummin spare parts and fleet guard filters?
TPL is the sole distributor of all Cummins.Inc products in the entire region of Sri Lanka and, most recently, the Maldives. This makes them the only legal body to offer repairs with a warranty for their products
They are professionally backed up by the support of the experienced and highly qualified team after extensive Cummins-specific training.
They provide doorstep delivery for all their spare parts and fleetguard filters.
The TPL warehouse is home to all spare parts stocks, ex-stock, and fleetguard filters.
Best supplier of lift: Sri Lanka
With over a 30-year-old relationship with Schindler, it is more than just a partner in the organization but is regarded as one of the best elevator suppliers in Sri Lanka. Schindler elevators, moving walks, and escalators are all manufactured in such a way that it perfectly integrates into every kind of building, regardless of the design and architecture.
They also make them in a variety of designs and shapes so that you can use them in any size shafts in your building, which quickly makes them one of the best lift suppliers in Sri Lanka.
Compared to other elevator companies in Sri Lanka, Schindler is fast gaining word as one of the most sought-after elevators in Sri Lanka, especially since their breakthrough with the Machine Room-less Technology. It is an innovative measure taken by Schindler that allows utilizing the space of the elevator shaft in the building for the best.
The cost of home elevators in Sri Lanka can vary from one design to another. If you are looking to buy Schindler lift in Sri Lanka, TPL is one of the major distributors of their products with guaranteed quality and service.